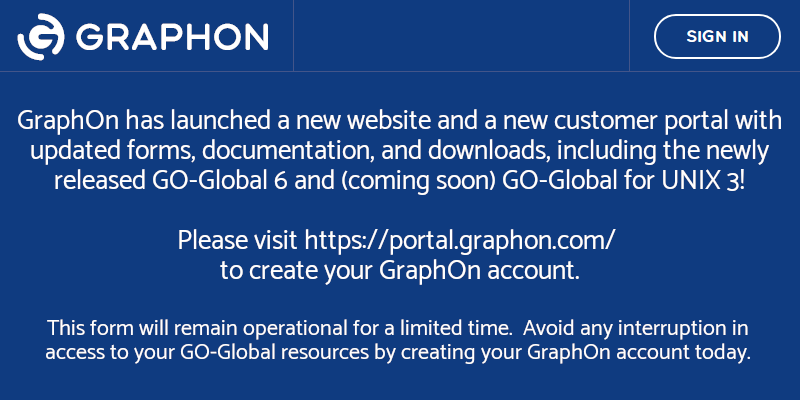 LICENSE INFORMATION LOOKUP PAGE:
This page allows information about licenses to be retrieved from the GraphOn licensing database. With it, you can determine the status, version, product family, maintenance expiration and more for one or more licenses.
Provide below the list of product code(s) and/or license IDs to look up.
Submit the form to process your request.